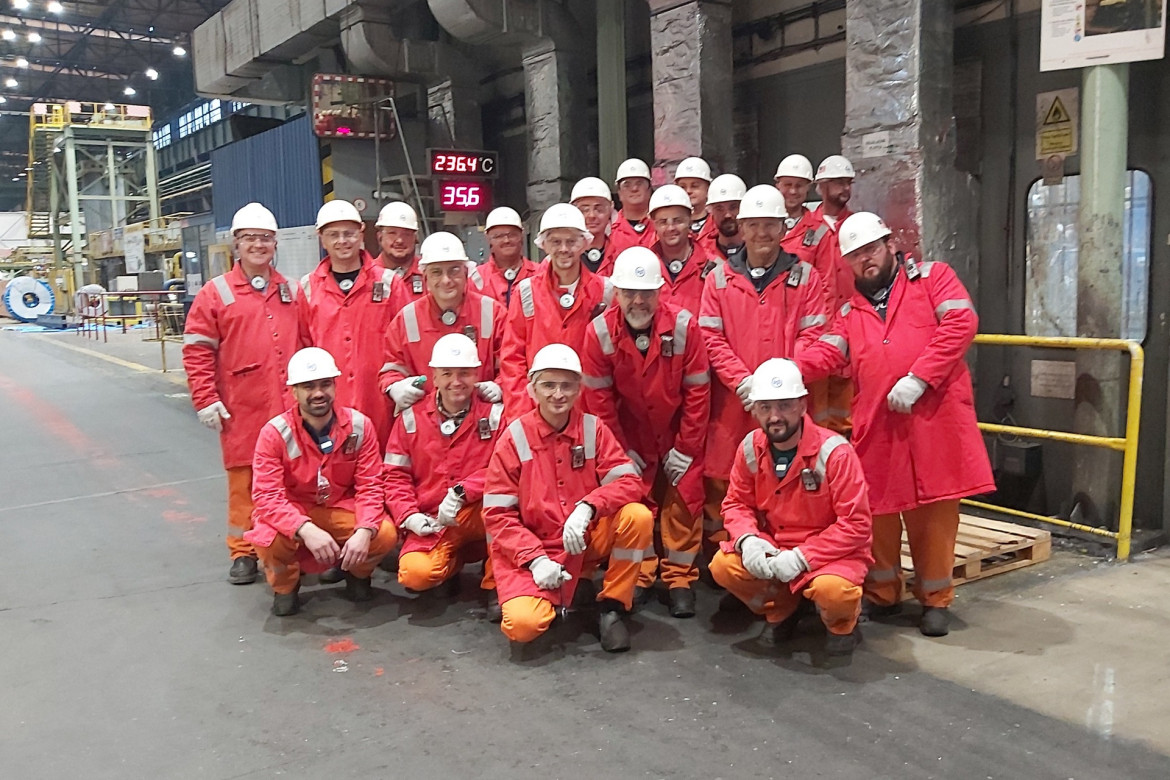 Last week, on Friday 9 December, we were visited by roofing distributors from Romania who sell products made from our pre-painted coils at BP2, based in Krakow, Poland.
BP2 has recently undergone a rebranding of the brand BLACHPROFIL 2, our long-term customer.
BP2 opened a new production hall in Juc Herghelia in 2017 and in 2018 it took over the company specializing in the production of MARCEGAGLIA layered boards, both in Romania.
Our end customers inspected the production facilities of the Steelworks, Hot Rolling Mills, Cold Rolling Mills and Coated Products Mills. They were most interested in Galvanizing Line #3 and Pre-painted Line. On the Pre-painted Line, they talked about the competition that comes to the Romanian market with low-quality pre-painted products and low prices.
In conclusion, they appreciated that our company has retained quality, albeit at higher prices, since many of their customers prefer quality and reliability. We agreed that everyone who built or rebuilt the roof wants to have it for life and not for three years.