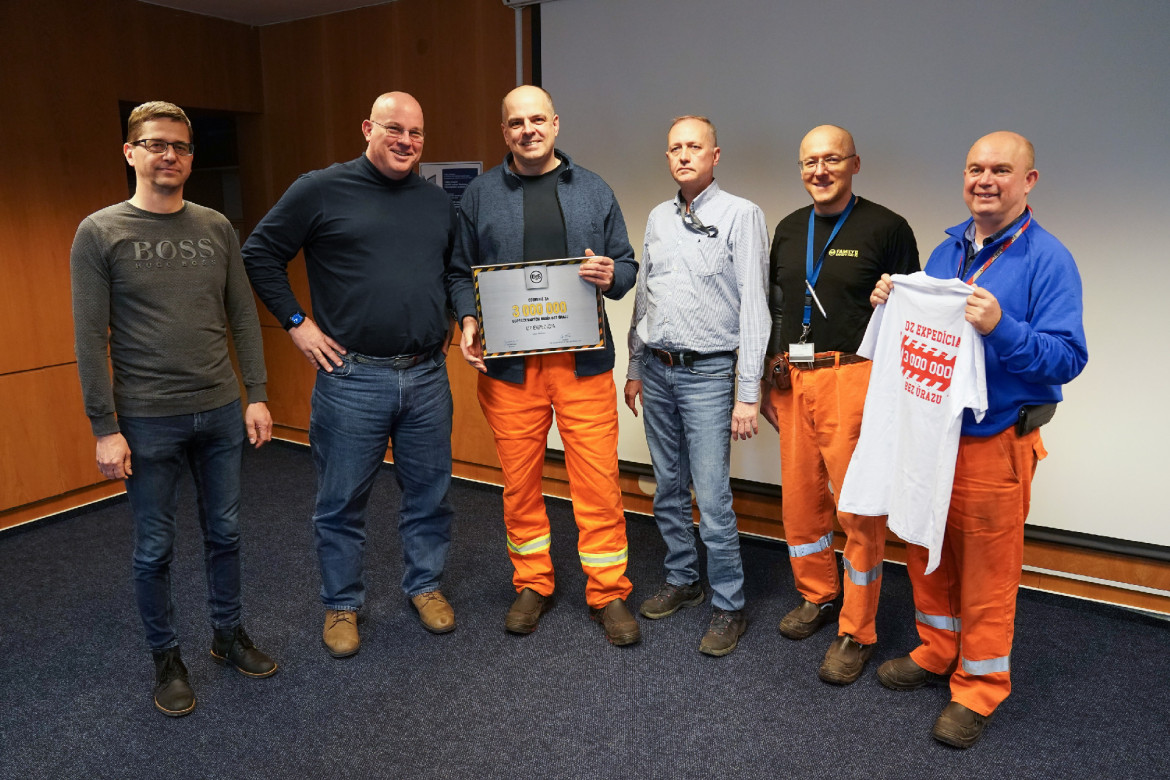 Safety records are the best news.
The director of Shipment Division Rastislav Milan today received congratulations and thanks from the company's management for the great result that employees achieved in the field of work safety – 3 million hours without injury. It will remind him of both a certificate and a T-shirt, which all employees will soon receive. Another bonus will be tickets for the HC Košice - HK Spišská Nová Ves hockey match on Friday, March 3 from 17.00. After the Coke oven and Steelworks, Shipment Division is the third plant to reach a record milestone this year. They have been able to work without injury since April 2019.
President Jim Bruno said: "Safety records are the best news I can receive. Occupational safety is our core value, and I'm proud to be its industry leader not only here but also in the U.S."
Ján Petko, GM for Transformation and Process Improvement, recalled the years before U. S. Steel arrived. "The current situation is incomparable thanks to properly implemented rules and procedures, but also permanent education.  However, we can still improve, for example by introducing AI elements."
These were also mentioned by Marcel Novosad, Vice President Operations.  "At Shipment Division we have installed camera motion capture of coils, which eliminates the movement of workers in the warehouse and increases their safety. We plan to implement such solutions in other warehouses or other products."