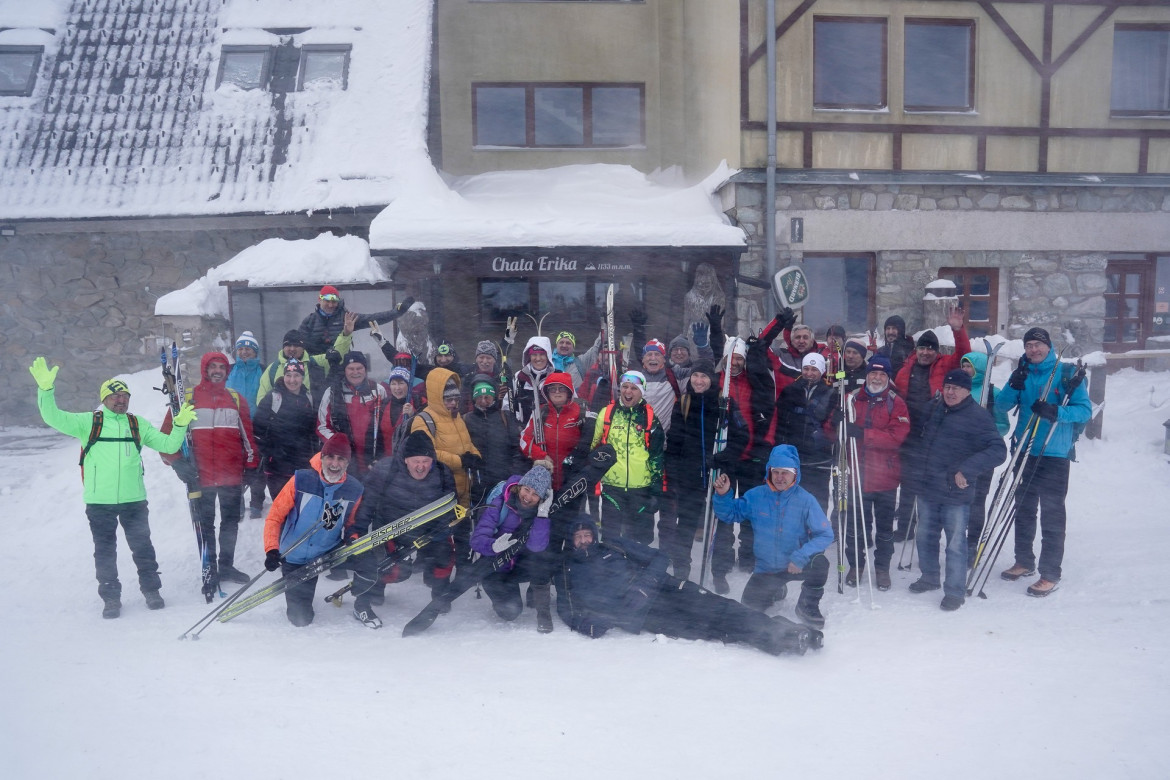 Don't worry, we will not write about a dramatic love story, but unfortunately about cross-country skiing races that were "blown away" by a strong wind.
On Saturday February 4, 2023, the organizers of the Winter Sports Games planned to hold cross-country skiing competitions, as is traditional, at Kojsovska Hola. The group around Josef Sciranko, together with the members of TJ Metropol, had already been preparing the track weeks before the event and joyfully reporting excellent snow conditions and a top-prepared track. Wrinkles were brought by the weather forecast for the scheduled day of the race to Ján Margita, chairman of the organizing committee - a strong wind with the power of an hurricane. Unfortunately, meteorologists were not mistaken, strong winds created drifts on the prepared track.
A sad but necessary decision came for a whole group of boarded cross-country skiers who, still in the corner of their hearts, hoped that the weather would calm down and still race. The sports competition was canceled, but a few runners, who were not discouraged by the wind, went on a small trip to the top of Kojsovská Hola hill.
After a snack at the Erika cottage, Ján Margita thanked the athletes and co-organizers for their efforts to maintain the tradition of the Winter Games and, with the agreement of the organizing committee, announced the results of the competition - all categories have the same times registered, they are all winners. "Finally a stage!," Roman Fedák received the message with a smile.